SPR Does Castle Combe
Saturday 13th November saw an SPR trip to Castle Combe  in Wiltshire, a very old style and very fast circuit with almost no run-off areas on some corners and minimal run-off at the remainder.  The reputations of the Avon Rise/Quarry corner combination precedes it and a YouTube search returned a multitude of high speed and high impact excursions.  The infamous reputation was further elaborated in both the Track Day joining instructions and the briefing session at the start of the day.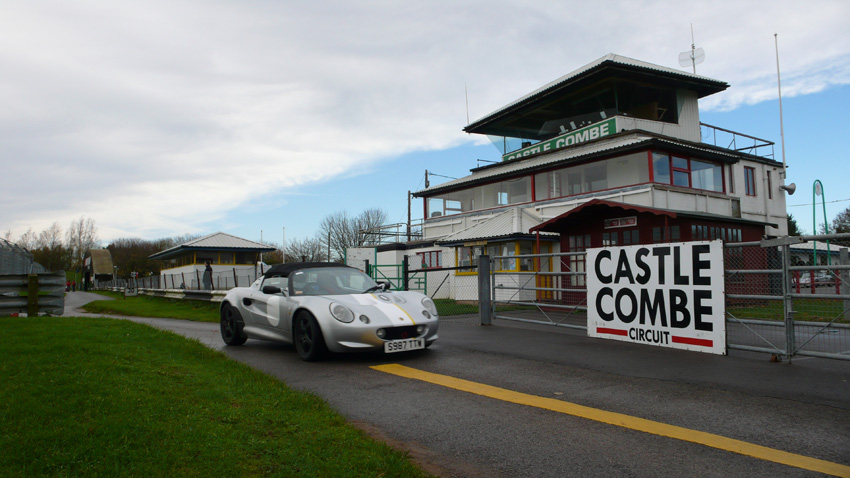 The day itself started out wet, with rain overnight and some light rain during the first session and continued to be damp throughout with grey clouds hanging directly over the circuit for most of the day.
We'd elected to run the road tyres again rather than the cut-slicks and found  the initial level of grip during a cautious set of sighting laps to be better than at Silverstone in October but the car still very nervous under braking and cornering.
On circuit, Tower corner rather than Quarry proved to be the more concerning challenge, coming at the end of a long, high speed section and requiring a greater than 90 degree turn to the right with absolutely no distance between the edge of the track and the barriers.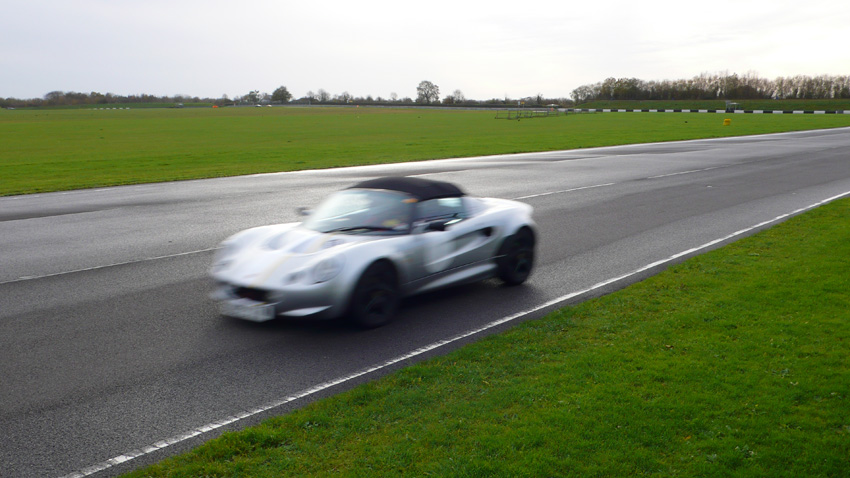 As the sessions continued, the track dried, the car became more predictable and handling confidence increased, allowing us to push for quicker times towards the end of the day – whilst still being wary of putting a wheel on the still wet grass.  Perhaps we'd just needed to scrub the road tyres in but they definitely worked better than at Silverstone.
There were a few spins from others but very few stoppages, making it both a challenging and hugely enjoyable day.  Castle Combe is already on the provisional track-day calendar for 2011, although this time on a baking hot day in the middle of summer with the slicks fitted.